Sports are a great source of Hillgrove pride and our tennis team is no exception! They are starting to establish a culture of consistent winning and it is really starting to show. The back to back region champs and Sweet 16 players are led by Coach Hill and some confident seniors this year, who have a lot to say about their team. I asked seniors Josh Tullier and Daiki Shinoda for more information. Both players had nothing but great things to say about Coach Hill. Josh said that he appreciates Coach Hill's coaching style and likes how he is always helpful and motivational, but still "gives it to you straight." Daiki said that his connection with Coach Hill started back in his childhood, at the age of 8, and that "he has been such a great coach for me in high school tennis." Both Daiki and Josh hope to be leaders this year for the team, but have big shoes to fill from last year's seniors. Josh spoke fondly of a memory from a team bonding event this past year at a former senior player's house where he and fellow teammate Daiki "got into a little tussle" and managed to break a couch in the process. They said it was no hard feelings for anyone and that the story sparks up a laugh whenever mentioned. The team seems to have been very close knit in past years and this year's seniors hope to continue that tradition. Tennis tryouts and workouts will start in early January and this year's season will start in about late January to early February. Hillgrove's tennis players can't wait for the season to start so they can get to work.
​picture: www.cityosunprarie.com
Powered by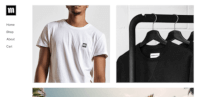 Create your own unique website with customizable templates.