Colin Trevorrow, the director who was going to be in charge of
Star Wars IX
, has recently been fired over creative differences and replaced by acclaimed sci-fi director JJ Abrams. With the announcement of the newest Star Wars trilogy, it was originally confirmed that Colin Trevorrow, the director of
Jurassic World
, was set to direct the ninth installment in the franchise. This started to worry fans due to the fact that while
Jurassic World
was a box office success, both critics and fans seemed to be split on the film's quality. In fact, Hillgrove student Kit Moore stated that the movie "Didn't nearly measure up to the original." However, fans started to get even more concerned when Trevorrow's next movie,
The Book of Henry
, was released.
The film was a disaster with both critics and audiences, as it stands at a 22% approval rating on
Rotten Tomatoes
. A while after
The Book of Henry
bombed at the box office, Disney and Lucasfilm announced that Colin Trevorrow had officially been kicked off the project. Apparently, not only did his latest work's bad reviews factor into the reasoning behind this decision, but also Trevorrow's own behavior. According to multiple reports from news sources, he "had an egotistical point of view - and he was always asserting that." This proved to be the final straw for Disney, as Trevorrow was indeed replaced and the film was pushed from May 2019 to December of that year. However, when the replacement director was announced, fans began to have hope once again.
After Trevorrow's departure, Disney and Lucasfilm announced that JJ Abrams would once again be returning to the Star Wars franchise to direct "Star Wars IX". JJ Abrams is considered by many to be one of the best sci-fi artists working in Hollywood today, with his work on the acclaimed tv show "Fringe" and his successful reboot of the Star Trek franchise. Abrams achieved major box office success with "Star Trek", and was able to work his magic on the Star Wars franchise in 2015 with
Star Wars: The Force Awakens
. This decision was met with praise by the fans, as it seems logical that the man who started the new trilogy should also be the one to end it with a bang.
Star Wars IX
will be preceded by
Star Wars: The Last Jedi
, which will be released later this year and star Mark Hamil, Daisy Ridely, and the late Carrie Fisher to name a few.


picture: www.cinemablend.com
Powered by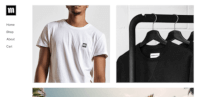 Create your own unique website with customizable templates.