Over September break a handful of Hillgrove students experienced the trip of a lifetime. The Spanish department went on a trip across Spain, starting in Madrid, and travelling through cities such as Toledo, Bilbao, and Segovia, and finally ending their journey in Barcelona. The students who went were faced with the challenge of speaking Spanish with the native Spaniards, and experienced Spanish culture firsthand.
Miel Lewis and Danny Brennan went on the trip and shared some of their experiences. "The plane ride there was eight to nine hours and it had a lot of turbulence because of the hurricanes and the plane ride back was ten hours," according to Miel. They admitted that speaking Spanish with the native Spaniards was difficult. Danny stated that is was "mainly because I wasn't using complete sentences, just loose fitting words (broken Spanish really)". Another difficult part was trying to become accustomed to the culture in Spain. "Spaniards have no personal space and usually don't excuse themselves when pushing through large crowds," Miel says, and Danny noticed that there was "lots of smoking in public places". Despite these cultural challenges, the students had an amazing time. The food in Spain is very unique to the area and Miel's favorite meal "was either paella or entrecôte con patatas y un huevo," and Danny's was "veal". Miel remarked that her favorite tourist attraction was "The Royal Palace in Madrid" and Danny's was "The Sagrada Familia". Miel divulged that she "would die to go back I miss it so much".
Going to Spain is something that these students will never forget. Hillgrove gives us the opportunity to go to many incredible places, which we sometimes take for granted. Before the age of 18, many Hillgrove students get to travel the world and see sights that some never get to see their entire lives. The students who went to Spain are some of the lucky people who have had the opportunity to do this. Whether they were hiking the hills of Toledo or eating authentic Spanish dishes, the students were learning and growing as people, while also having a ton of fun.
Photo Credit: Miel Lewis
Powered by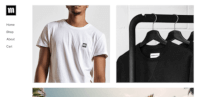 Create your own unique website with customizable templates.