I
n the wake of the tragic shooting in Las Vegas, Netflix has reportedly decided to push back Marvel's "The Punisher" to a later release date. After the positive response to the second season of Marvel's "Daredevil", Netflix quickly ordered a new Marvel series focused on the vigilante character known as Frank Castle, AKA The Punisher. The character made his debut in the second "Daredevil" season and was a hit with critics and fans of the comics. Even people who didn't watch the series, such as Hillgrove student Diego Grullon, said that he "looks pretty cool." During the second half of 2017, more trailers and promotional material started pouring out, with all of the marketing keeping the release date in secret as a means to surprise the fans. However, it now appears that fans might have to wait a bit longer for to watch the series.

​ On October 1st of this year, the world was hit with the disturbing event of a mass shooting at a concert in Las Vegas, Nevada. The shooting killed more than 50 people and injured over 300, and was committed by a sinister individual who was reportedly armed to the teeth, with police confirming that he had a massive arsenal in his hotel room. In the wake of the tragedy, the New York Comic Con panel for "The Punisher" and was pulled and replaced with a panel involving Stan Lee. Now, it has been reported that the series itself is being delayed to a later date in order for people to take more time to mourn over the incident. Rumor is that the new date will be sometime in either the fall/winter months or 2018.

Marvel's "The Punisher" will be based on the Marvel Comics character of the same name. This new series will follow "Daredevil, "Jessica Jones", "Luke Cage", and "Iron Fist" as the fifth Netflix-exclusive MCU show. The story follows Frank Castle, an ex USA soldier, as he hunts down criminals after his family is killed in a deadly shootout. Jon Bernthal will star as the titular character, and actors like Ben Barnes and Ebon Moss-Bacharach will be in supporting roles. The series currently has an unknown release date but will hopefully have one soon.
​picture: www.denofgeek.com
Powered by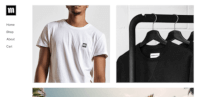 Create your own unique website with customizable templates.