Being the President of the United States is a gargantuan task. Around four to eight years of a president's life are focused on leading the free world. After they leave office they are faced choices of what to do after their their presidency. Many former presidents decide that they want to continue helping the country and the world. The five former presidents that are still alive, Jimmy Carter, George H. W. Bush Sr., Bill Clinton, George W. Bush, and Barack Obama, recently created the One America Appeal. The Appeal is a charity that was organized to raise money for Hurricane Harvey victims (and now Hurricane Irma victims). The effort was first introduced to the world through a public service announcement during the first NFL game of the season. The current President, Donald Trump, has stated his support of the appeal.
Hurricane Harvey ravished through southeastern Texas, bringing 50 inches of rain with it. Many people have lost their homes and their lives. Hurricane Irma recently barreled through the Caribbean and the southeastern United States, bringing similar damage to those areas. Some Hillgrove students and their families were affected by both storms. Mason Harbour says that his "uncle's house flooded in Houston", and the "power went out for about a day" at Caleb Calhoun's house.
The money raised through the appeal will go through the George H. W. Bush Presidential Library Foundation. Originally the donations were going to go directly to funds in order to help the state of Texas, but now they are going to be divided among Texas and the southeastern United States. Some of the damage that has been done in these parts of the United States will never be fixed, but the efforts of our former presidents will not go unnoticed.
If you are interested in donating visit oneamericaappeal.org.
picture: www.nytimes.com
Powered by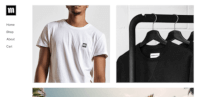 Create your own unique website with customizable templates.