The first trailer for
Pacific Rim: Uprising
has been released, prompting excitement from fans who have been waiting for the film for years. At New York Comic Con, a panel was held for the upcoming sequel to 2013's
Pacific Rim
. During the panel, a trailer was finally shown to fans and released online after years of hype. As it turns out, the trailer did not disappoint in the slightest. What was shown in the trailer was nonstop, mind-blowing action, as well as too many creative monster and robot designs to count.
Opening the trailer is a scene taking place in the middle of a battle between the monsters attacking the surface and the Jaegers built to fight back against them. It then starts to introduce the new protagonist for the film, played by John Boyega. As the trailer goes on, minimal plot points are revealed, but what is shown are several new Jaegers as well as new monsters being introduced. On top of that, it appears that in this film there will be several battles between the Jaegers themselves, something that was not present in the first movie. As for other details related to the film, fans will just have to wait for the movie itself to release next year.
Pacific Rim: Uprising
is the follow-up to the 2013 mega hit,
Pacific Rim
. While the original was light in terms of plot and characters (with a few exceptions, including Ron Perlman), it made up for it in spades with its creative and exciting battles between Jaegers and the monsters. One Hillgrove student, Barry Frasier, said, "Story - meh. Plot - meh. Monster vs robot action - YES." A sequel was immediately greenlit, with a few delays happening along the way with the original film's director, Guillermo del Toro, stepping off of the project and being replaced. However, now the sequel is obviously going along well, with a release date of March 2018, and a cast including names like John Boyega, Scott Eastwood, and Charlie Day among others.
Photo Credit: www.superherohype.com
Powered by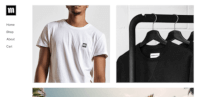 Create your own unique website with customizable templates.