From September 21 to October 1, Cobb County held the North Georgia State Fair, an event that included concerts, competitions, and, most importantly, rides.

​ Included in the fair were several petting zoos, one of which included a giraffe, a mini horse, and a steer. Other animal-based exhibits included a pig race, camel rides, and a parakeet display.

"I really liked the petting zoo because it had barn animals and exotic animals," says Carson Hulsey (12), who went to the fair two days in a row.

"On Wednesday I went with my dad and on Thursday I went with five of my friends - Grace [Duncan], Sidney [Maurice], Max [Johnson], Natalie [Ferrell], and Emily [Sanders]."

Some concerts that were featured include Trace Adkins on the 27th and Chris Janson on the 29th.

The fair is also known for its delicious food, especially the funnel cakes, elephant ears, french fries, and corn dogs.
"The first night I got fried Oreos and a Powerade and on Thursday I shared cheese fries with a friend, got a souvenir lemonade, and shared a funnel cake with a friend," Hulsey recalls.

Vendors displayed at the fair include a Christian booth, a Halloween store, a tarot card reading, and several extravagant creature booths, like giant snakes and rats. But the real highlight of the fair was definitely the famous rides. This year, the fair included The Himalaya, Tilt-A-Whirl, a Ferris Wheel, and a roller coaster called The Wildcat.

"My favorite this year, other than the Himalaya, was probably the Ferris Wheel. Three of us rode it together and we had a lot of fun," Hulsey recounts.

While the fair's rides were expensive, it seemed to have been worth it, at least to Carson:

"It's a tradition. Fried Oreos are also really good and have become a yearly tradition… I would recommend it to people. It was enjoyable, as always, and a ton of fun."
Powered by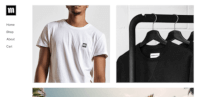 Create your own unique website with customizable templates.