During week three of the NFL season, players took a stand against police brutality and Donald Trump's insensitive statements towards players who took a knee for the National Anthem. Many teams would get together and lock arms or take knees together for the national anthem to send a unified message.
This demonstration sparked a lot of controversy. Some people believe that these protests have no place in the NFL and that it is disrespectful and sending the wrong message. Many other people believe that these demonstrations are fine and a good demonstration of these players' first amendment rights. There are many people claiming that these protests are causing the NFL's ratings to drop, but the NFL claims that the Monday Night Football ratings are actually up from last years ratings.Hillgrove senior, Carson Hulsey, if the protests were keeping her from watching the NFL this season, but she said "No, not at all." Sophomore, Sebastian Torres, just laughed at the question and said that he is just "here to watch football." Another cause of alleged rating drops is what people say are boring games and a lesser amount of talent playing, but Caron disagrees with this statements as well and she believes that "there have been a lot of upsets this season so far and it's been pretty interesting." This year there seem to be less outright dominant, undefeated teams, but this is a testament to how even teams are and how much lesser teams have improved in the offseason. These stories of dipped rating have very little support, and people kneeling is an issue that should not influence if people watch. Kneeling is an off the field issue and, in the end, it is just a game.
Photo Credit: www.kxan.com
Powered by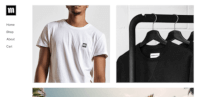 Create your own unique website with customizable templates.