On September 12, 2017, Apple announced they are unveiling not one but two new iPhones. The iPhone 8 and the iPhone X (or 10) joined the Apple family, seemingly to add more features in many aspects of iPhones and their capability. These new phones are seemed to be highly innovative and overall just awesome, however the price of the iPhones is what just might keep these new products from becoming the next big thing. The iPhone 8 has been priced at $899, and the iPhone X at $999.
The most talked about features of the new iPhones are the animated emojis, the camera quality, augmented reality, and the facial recognition. A senior at Hillgrove High School, Blake Norrington, says "I am no photographer, but the camera quality is amazing, also, the augmented reality is the most appealing feature in my opinion, I was playing a game on my friend's forehead." These two features seem to be a favorite of those who actually have the new iPhone, however facial recognition seems to be another thing that people don't like about the new technology. Even during the Apple expo that was held at the beginning of September, the facial recognition did not work when the CEO of Apple was unveiling it.
At the end of the day, many people are excited about the new iPhones, but are also still very skeptical of them. However, we still will not exactly know how worth it the new iPhones are until we actually have one in our hands,which could be awhile. Senior, Ashley McMath, voices her personal opinion, "People will probably start buying them once the next iPhone comes out since the price is so high." And seeing as the company just unveiled two iPhones, different from the usual one, it is not exactly certain when the next one will be unveiled. At least we can all be happy that we are lucky enough to have the luxury of iPhones, and as to what happened to the iPhone 9? The world may never know
​picture: www.free-gaming-online.com
Powered by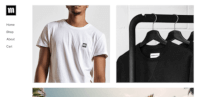 Create your own unique website with customizable templates.