It's that time of the semester again. Everyone's brains are foggy and they are itching for a break to let loose and recuperate. Next week is the much needed Fall Break which will be filled with plenty of fun and relaxation for students and teachers.
Many students and teachers have already laid out a schedule for this Fall Break. One student in particular mentioned her plan stating, "I plan to, you know, hang out with friends and go to Fright Fest. It starts this weekend." Our city is holding seasonal attractions in several locations throughout the week and Fright Fest is probably one of the most anticipated. The Halloween celebration begins this Saturday, September 23th and will lead up to October 31st. If you are interested in their scare zones, haunted attractions, or festive entertainment, head to Six Flags over the break.
Another Halloween themed event to take place this weekend is Netherworld, located in Norcross. Netherworld is a nationally famous Haunted House that is known for some of the best special effects and scares. For opening weekend they are providing discounts which the website (
http://www.fearworld.com/
) states, "Get the 'Opening Weekend Saver' and take advantage of discounted pricing when you visit on either Sept. 22 or 23…just $20 to experience both Primal Scream AND Mr. Grendel's 3D Funhouse of Horrors." This is Netherworld's last year in their Norcross location so be sure to check it out over this school break.
If you are not the horror type, you can always settle for a concert from several alternative artists such as Misterwives, The War On Drugs, Father John Misty, Jack Johnson, or Foster the People. If you want to find out more about tickets and locations, go to Ticketmaster, the artist's website, or other search engines to find out more.
Whether you are in for a spine chilling time, a relaxing night out in the city, or a good old nap at home, Fall break will definitely help you, as Veronica Mitchell says, "let loose and recharge."

picture:
http://www.hometownstation.com/santa-clarita-news/events/six-flags-magic-mountain-releases-spooky-schedule-for-fright-fest-2016-174759
Powered by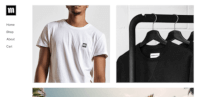 Create your own unique website with customizable templates.