Fantasy football is rolling into week three and we already have Ezekiel Elliott's suspension being upheld, Kareem Hunt scoring 45 points on his NFL debut, and David Johnson dislocating his wrist. Gabe and Patrick are here for your success and to help set you up for a deep playoff run this year. You should put your complete trust into us as we are The Fantasy Gurus.
Sleepers are where you win the game and there are some big hitters this year.
In week one Kareem Hunt fumbled on his first carry and then rush for 148 yards and a touchdown and tally up 98 receiving yards on 5 receptions with two touchdown receptions. Kareem came into week one relatively unknown but after his performance 100% of leagues own him.
Dalvin Cook is expected to be a one of the league's top running backs and, as a rookie, that's a high expectation. Josh Arnold, Hillgrove High School fantasy scrub, said "he is supposed to get a lot of touches and I am hoping he goes off." With a lot of touches in week two he did not perform up to par. We consider him to be a low end running back 2 for next week's game against the Bucs tough defense.
In Fantasy Football all of your players have to perform and when you have players that are liabilities instead of reliabilities you need to drop them. Some players this week that you have to finally cut loose will include Eddie Lacy and Adrian Peterson. Eddie Lacy is someone who I held near and dear to my heart as a free agent pickup his rookie season that lead me on a deep playoff run, but every subsequent season he has underperformed and seems to have spent more time in the kitchen instead of the weight room. He is a necessary drop because, as the season progresses, he will not improve and eventually lose his starting spot to one of the back-ups. Adrian Peterson is a must drop because of the system he is falling victim to. Over the past two weeks he has only seen a combined total of 14 carries and that is half of what he would see in a single week back in his Minnesota days. The Saints are refusing to give the Hall of Fame running back any carries, which should lead to players dropping him because despite the talents he is getting no touches.
We will continue to keep avid fantasy players up to date with the best fantasy updates that will set you to be successful this season. Deliberate success is what we strive for by giving you the hottest fantasy takes.

​picture: www.forbes.com
Powered by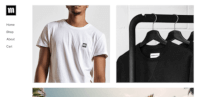 Create your own unique website with customizable templates.