A new football season is starting and so is a new era for the Atlanta Falcons. The Falcons played in the beloved Georgia Dome from 1992 to 2017. The Dome will be imploded in November of this year, but the memories associated with it will not be erased. The Atlanta Falcons had their ups and downs in the Dome, and many people attended concerts for singers such as Beyoncé and marching bands showed off their skills on the turf.
The Atlanta Falcons' new stadium, Mercedes Benz Stadium, will not only host the Atlanta Falcons, but also Atlanta's new MLS team, Atlanta United. It will also host the 2018 College Football Playoff in January. Many students are excited for the new stadium. Michael Rossi says he's excited because "the Falcons are good now" and Gabe Torres is pumped for the new stadium because "everything is top of the line and super nice". The roof is designed to look like a falcon's wing, the Halo Board is the world's largest screen (63,000 feet), and the world's largest bird statue is located outside the stadium. There's no wonder why people are pumped to see the new stadium and all of its amazing features.
The hype generated by the stadium, along with the Falcons' appearance in the Super Bowl this past season, has created high expectations for the performance of the Falcons this upcoming season. The Falcons were up 28-3 at the 3
rd
quarter of the Super Bowl and ended up losing to the New England Patriots in overtime. According to Michael Rossi, the Falcons' 4th quarter demise was "very pathetic" and Gabe Torres believes it was "typical Atlanta sports". Many fans expect the Falcons to do well or even as great as last year. Gabe Torres predicts "another trip to the Super Bowl" while Mark Pyryt expects the team to go "pretty far in the playoffs".
​photo: www.heavy.com
Powered by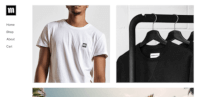 Create your own unique website with customizable templates.