From major game releases at E3 2017 to developer's dropping major hints online, video game players everywhere are getting their pre orders ready and eagerly counting down the days for their most beloved games to be released.
Video games are slowly evolving as years go by and this certainly shows within the last few years of gaming. From
Destiny, NBA 2K17, The Evil Within, Middle-earth: Shadow of Mordor
, and many other games, the upcoming months will be providing fans with gameplay full of potential. But will these video game series please players?
As with films or novels, video games have a hard time getting as much of a positive review as they do with the original game. Developers alter their games by changing playable characters, appearances, storylines, or combat, and each component can really make or break a game. One continuous problem is monotony. Video game players dislike when developers do not spice things up, in which Stone McKnight commented, "having two games that are similar makes it kind of repetitive." It is 2017, meaning that the world is all about "out with the old, in with the new, "so it is expected that game franchises come out with the latest and greatest.
This year at E3, there was not a substantial amount of game releases but the games announced were throwbacks. The E3 gaming expo took place in Los Angeles through June 13 to 15. Nintendo announced the releases of
Metroid: Samus Returns
on 3DS, a new Pokémon game for the Switch console as well as
Rocket League
and
Metroid 4, Super Mario Odyssey
release on October 24th, and a couple of
Legend of Zelda: Breath of Wind
DLCs.
Sony had a few announcements that were well worth the wait. One of these announcements includes one of the best selling and acknowledged games,
Call of Duty.
The series, which is published by Activision, has almost 40 games total and fourteen of those being main games.
Call of Duty WWII
is said to be released November 3rd and will be filled an abundance of intense combat and zombie warfare. Sony is also bringing back a the classic
God of War
in 2018, a
Spider-Man
PS4 game, and, of course,
Destiny 2.
Another big franchise that has big plans in the works is Bethesda. Bethesda's video showcase, through a cute and colorful animated world, offered viewers and gamers around the world what to expect.
The Evil Within 2
and
Wolfenstein II
are two prime games that have previously just been under one main game. Both games have initial releases next month so keep your eyes peeled for any more details from Bethesda.
Along with these companies, other game developers are coming out with games to look forward to such as
Far Cry 5, Assasin's Creed Origins, Forza Motorsport 7, The Last Of Us 2, The Wolf Among Us: Season Two, and The Walking Dead: The Final Season.
picture: ​
https://www.e3expo.com/home/
Powered by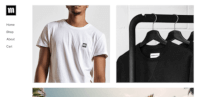 Create your own unique website with customizable templates.