Here at Hillgrove there are a multitude of clubs and activities for teenagers to take part in and enjoy. For some it is Beta Club, for others it is Drama Club, and for a selected few it is the Dance Team. With requirements like a 3.0 GPA and willingness to work hard, it is no wonder the dance team is always filled. Since tryouts were almost a month ago, I talked with a couple members to get a vibe about the team and what they are looking forward to.
As a team, they enjoy performing with each other, and I learned how they create their fabulous and creative routines. (The team captains pick the music, and the team learns the moves.) Overall the dance team loves to perform, and they like to perform with each other. When asked about how they think they impact Hillgrove, their response was "We make the pep rallies better than they already are." Then I got to know the dancers behind the dance team and learn why they dance.
For some it is because of their passion. "It is fun and I've been doing it for a long time," says Gia Tejeda, a junior on the dance team. Gia has been a part of the dance team for the last two years and may go on to be a dancer as an adult.
For others it is all about expressing themselves. "I dance because it's a way to express yourself through movement without saying anything, and I just love it," says Serenity Williams, a senior on the dance team. Serenity, who joined the dance team as a junior "liked the way they danced and the outfits they wore."
Although they did not perform at the last pep rally, students can rest assure that the dance team will be at the next pep rally "giving students hope for the pep rally." Both dancers said the best thing about dance team was dance team. "It's the girls. We are all like sisters," Serenity says.
"Just the team as a whole. We get along really well and we have fun times together," Gia Tejeda.
So if it wasn't the beautiful costumes, the awesome choreography, or the outstanding music that drew you in about dance team, here's another perk: Instant Sisterhood.
​picture: www.pinterest.com
Powered by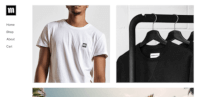 Create your own unique website with customizable templates.