It is that time of year again, and no I am not talking about Christmas or Valentine's Day. I'm talking about competitive cheerleading. The season has officially started and our very own Hillgrove cheerleaders plan to take part and dominate. Given the fact that they are two-time regional champions, some of the captains of the squad gave their thoughts on what makes the team great, hopes for the new members, and how they will prevail at competition.
For the most part the general atmosphere was all positive when it came down to the team itself. "It just builds a family, we all work together, every person on the team matters," says Leighton Hilton, a senior and a team captain.
"We have a lot of skills and a lot of all-star cheerleaders, and we have a lot of skills," says Danielle Szajdek, another senior and team captain. Which is great considering the team suffered some setbacks, like losing a cheerleader due to an injury.
A big hope for the new members is that they will keep on improving, gauging their skills, and carry on the team's legacy, with the added bonus of "being focus and not letting anyone get in their way," adds Korie Pillow, a senior and a team captain.
And when asked about how they'll do this year, their answers were perfectly in sync. "The [competition] is good, but we can beat them, says Danielle Szajdek.
"We're better than them," says Leighton Hilton.
The cheer squad will be performing at the Hillgrove Cheer Classic this Saturday, October 7 and will have another competition next Saturday October 14th.
Here's to hoping our squad cheers, flips, and soars into victory.
Powered by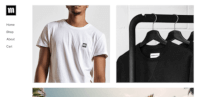 Create your own unique website with customizable templates.