On Sunday night Catalonia, an autonomous region in Spain, held a referendum to decide whether or not it would secede from Spain, and become an independent country. Based on preliminary outcomes, 90% of the region voted yes. However Spain itself refuses to recognize this and even went as far as sending police officers to stop people from voting. Violence ensued and over 750 civilians were injured in their pursuit of being part of the vote. In the midst of chaos, 13 national police officers were also injured. While most of Spain's officials are claiming that the results are not legal, many are wondering what will be Catalonia's next move be in their struggle for independence. Will they officially secede? How will they conduct themselves as a country? Will Spain be able to recover financially from such a devastating loss?
Long ago, Spain was considered to be a world superpower. However, due to civil wars, fascism, and a number of economic setbacks, Spain today is divided into 17 autonomous areas and 2 autonomous cities. With this kind of division, Spain's government has to be careful about how they represent and treat their different regions. Unfortunately, it was not sufficient and Catalonia, fed up with the lack of representation, decided enough was enough. Given the global importance of this issue, I asked a student of Hillgrove what they they thought about Catalonia, and their desire for independence.
"I was pretty neutral about the idea of Catalonia seceding because Spain is dependent on them," says Victoria Sigur, a senior at Hillgrove.
When asked about the use of police, Victoria had a deafening response.
"[It was not necessary.] As an American, I feel like you should have the right to vote and that nobody should stop you from voting.
With a future uncertain, hopefully Catalonia will get what they need.
picture: www.bbc.com
Powered by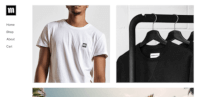 Create your own unique website with customizable templates.