Professional football players have an impact much greater than the football field. They are constantly plastered all over news and social media, their every word on display for the world to see. Cam Newton, the starting quarterback for the NFL's Carolina Panthers, has recently made headlines due to a reaction he had to a female reporter's question. The reporter asked Newton a question about routes and this is how he responded: "It's funny to hear a female talk about 'routes". His response has caused an uproar of criticism by males and females alike, and has rekindled the fire surrounding the gender gap in sports.
Many Hillgrove students have similar opinions on the situation. Gabe Torres remarked that "..they were misogynistic comments. She asked a legitimate question and he tried to belittle her because she is a woman". Players like Newton are very influential and there words have an impact. According to Gabe, "They should all be good role models and set a good example for ALL people. That includes men and women". Not only do the statements that players make have an impact, but their responses do also. He posted a video on YouTube a few days later apologizing for his comments and admitted that he has two daughters and his comments were not in the best interest of them. The Sunday that followed, Newton donned a hat with Rosie the Riveter, a feminist icon, and explained how throughout the week he had done research on Rosie and her impact on the stigma surrounding women during World War II.
The stage that professional sports players is a coveted one. Many dream of being on that stage, playing the sport that they love. But one's role on that stage comes with many responsibilities. The comments that players make are not only heard by sports viewers, they are heard by young children and teens who have impressionable personalities and who are developing their views on others. It is the responsibility of players like Cam Newton to set the example and expose these young people to views of equality. The future quality of life of our children and grandchildren depends on the perspectives we are influencing now.
Photo Credit: www.nfl.com
Powered by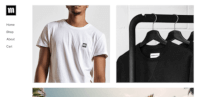 Create your own unique website with customizable templates.