Since the dawn of time, high schools across America have offered AP classes as courses. Given the fact that they come with great benefits like a GPA boost and college credit, it is easy to see why smart kids would want to take an AP class. What those kids did not count on- stress. Because an AP class is essentially a college course there's this added pressure to do well, and prove that you're smart. Plus when you factor in homework, projects, quizzes, and test an AP class can stress a student out. Another demanding characteristic about AP classes is that it can be a hassle juggling it with other courses especially if you are taking multiple AP classes. Which begs the question, "Are the benefits of AP classes worth the stress?" Is there a way to balance AP classes without being stressed out?
Even though it is been only a month since school started, I talked with a couple of Hillgrove students about the struggles and the stressful aspects that come with taking an AP class.
"When you get into an AP class, you're expected to be ready for a higher level of learning and you're expected to be smarter," says Taylor Nesbitt, (11th) who takes AP Psychology with Mr. Boisture.
On the other hand, there is an upside that nobody thought of. Katie Tucker, an 11th grader who takes an AP Psychology along with AP U.S History added, "Most of the time, you are in a group of people who really want to work hard and um, you are just surrounded by people who want to do their best."
AP classes can be difficult, but if you stay vigilant and envelope yourself with a group hard of hardworking individuals, you can stay stress free when it comes to AP classes.

Photo Credit: www.apsi.fiu.edu
Powered by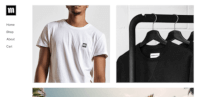 Create your own unique website with customizable templates.