The probability of having fun during a carnival is 100%, and Coach Steedley's AMDM class made no exceptions on the previous Friday. The class AMDM, also known as Advanced Mathematical Decision Making, is a course offered by the state of Georgia to allow students to gain a 4th Math credit. Students work "hands on" in order to experience math in the real world. This course enables students to utilize skills from a variety of math topics such as graphing, personal finance, estimation, data and statistics, research applications, and geometry. One of the most recent projects has been the Carnival that students began to prepare for after Fall Break, up until last Friday on October 6th.
Students in AMDM are currently finishing up their unit on Statistical Studies in which they created a carnival game that has a determinable, "theoretical and experimental probability. You can also calculate the cost of the games themselves,"explained by Coach Steedley. Games that were present at the Carnival included a ring toss, cornhole, can toss, bullseye, and pong. All of the games included prizes like a piece of candy. One of the students who had a similar game to pong, Miriam Miano, says that the main purpose of the Carnival is to, "try and make things more fun instead of sitting in the classroom talking about it. So, like, with everyone's game you find out the probability of how many people are going to play and how much profit you would make off of it."

​
I personally took a shot at some of the games, including Mariam's pong, but my lack of aim and carnival going was fully present. Nonetheless, I left the Carnival with several pieces of candy and a bit more knowledge on probability than before.
The Carnival was definitely an effective way to learn how to find the probability of a given event through a fun game, time to socialize with your classmates, breath of fresh air, and candy. The AMDM class will begin their next unit which will cover the Unit Circle in the following week. Good luck to AMDM students in the remainder of the semester!
​
Powered by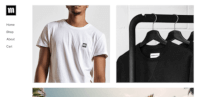 Create your own unique website with customizable templates.